Episodes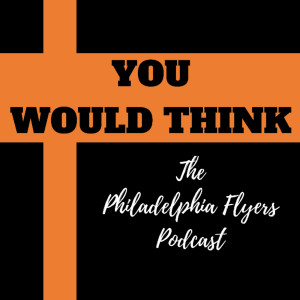 Wednesday May 31, 2023
Wednesday May 31, 2023
The Stanley Cup Final is set between the Vegas Golden Knights and the Florida Panthers. Before diving in, the guys discuss some happenings with the Flyers, from more discussion on the front office's PR tour and Danny Briere's comments on "listening" on potential trade offers for Carter Hart to a reported outdoor game next season. They also look at Cutter Gauthier and Scott Laughton's performances at World Championships.
Then the guys recap the conference finals and look ahead to the Stanley Cup Final between the Golden Knights and Panthers.
Join Kyle and Kevin as they break it all down.
Follow the show on Twitter @YWTpodcast and follow Kevin @Kevin_Durso.
YouTube Channel: https://www.youtube.com/channel/UC6PGbcGA0h1A6K_Hv5Xc9aQ