Episodes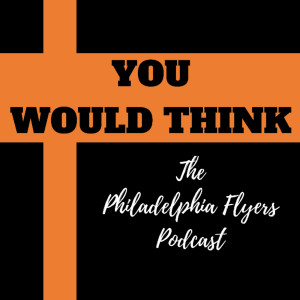 Tuesday Apr 11, 2023
Tuesday Apr 11, 2023
The guys are back with a new YWT podcast episode after a week off. In the last two weeks, the Flyers were officially eliminated from playoff contention, gone on a seven-game losing streak, and it was announced that Dave Scott will be stepping down as Flyers Governor. Dan Hilferty will take over as CEO of Comcast-Spectacor and Flyers Governor.
In their most recent game, the Flyers lost to the Boston Bruins, who set a new NHL record with their 63rd win of the season. David Pastrnak scored a hat trick to reach 60 goals on the season and 300 for his career. The guys discuss the Bruins season as well as the Flyers' place in this historic victory and how Wells Fargo Center turned to TD Garden South.
The guys close the show with a look at the NHL standings (as of recording Monday evening) and how the playoffs are shaping up.
Join Kyle and Kevin as they break it all down.