Episodes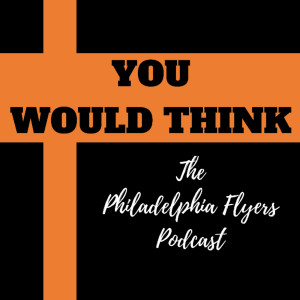 Sunday Feb 26, 2023
Sunday Feb 26, 2023
The guys are back after a couple weeks off and it's been a tough few weeks for the Flyers. In addition to recent struggles on the ice, there have been multiple players benched and reports of frustration between Joel Farabee's agent and John Tortorella. The guys discuss this development and what the Flyers may do at the trade deadline this Friday.
The guys also look at other trades already happening around the league, as the Eastern Conference gets boosted ahead of the playoffs.
Join Kyle and Kevin to break it all down.
Follow the show on Twitter @YWTpodcast and follow Kevin @Kevin_Durso.
YouTube Channel: https://www.youtube.com/channel/UC6PGbcGA0h1A6K_Hv5Xc9aQ